News, Events & More
Golf Tournament Information
Posted: 4/12/2019
All proceeds from the Golf tournament benefit the USNA & USAFA parent clubs
to help host the All Service Academy  Holiday Ball.

Welcome Aboard Picnic
Welcome Aboard Picnic Coming up!
In June of Each Year, we sponsor a picnic to Welcome Incoming Plebes and their families to our MO-KAN USNA Parent Community.  We invite our local Alumni Chapters, Blue & Gold Officers, current Mids, and recently commissioned officers to come speak with our incoming Plebes.   It is a wonderful time to meet new people who will be "In the Same Boat" with you!
2019 Welcome Aboard Picnic is June 1, 2019
Roe Park – 10400 Roe Ave, Overland Park, KS 66207
11am – 2pm
Lunch will be served!
Dark Ages Packing Party
Posted: 1/11/2019
Hey Parents! Join us for the Dark Ages Packing Party!
We will pack around 65 care packages to send to the MO-KAN mids to get them through the Dark Ages.
Bring an appetizer or dessert to share…
WHEN – Saturday February 9th     3-6pm
WHERE – First Baptist Church of Blue Springs, 4500 Little Blue Parkway, Independence MO 64057
BRING – Goodies to put in the care packages
RSVP to the Facebook page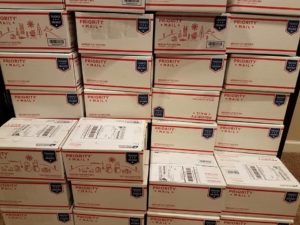 32nd Annual All Service Academy Ball
Posted: 11/25/2018
Friday December 28, 2018
6:00pm – 11:00pm
Kansas City Marriott Country Club Plaza
4445 Main Street, Kansas City MO 64111
To Register & Pay online
http://www.mokan.afaparents.org/2018-ball-registration.html
Questions?  EMail  Kim Whittelsey 2018 Ball Chair –  kim.whittelsey@yahoo.com
Save the Date… All Academy Ball 2018
Posted: 11/1/2018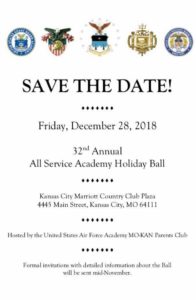 Get Ready to Party will all the Academies!
Friday December 28, 1028
Upcoming NAVY Football Watch Parties…
Posted: 8/13/2018
Navy/Air Force Watch Party – October 6, 2018
Hosted by Laura Fitzgerald (mom of Ryan '22)
Where – Fox & the Hound – 10428 Metcalf Ave, Overland Park, KS 66212
When – 2:30pm

Navy/Notre Dame Watch Party –  Oct 27, 2018
Hosted by Julisa Vargas (mom of Carlos '22) and Gary Starke
Where – Chappell's Sports Bar & Museum – 323 Armour Rd, Kansas City, MO 64116
When – 7:00pm
Welcome Aboard Picnic
Posted: 5/17/2018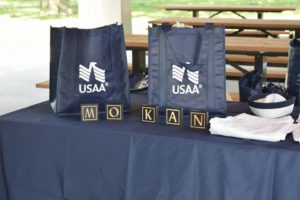 Our Welcome Aboard Picnic for our Incoming Plebes & their families is Saturday June 2nd.
Click here for the flyer  Welcome Aboard invite
Please RSVP here on the Facebook page to let us know you are coming!  https://www.facebook.com/groups/usnamokan/
Upcoming Parent Club Events…
Posted: 2/27/2018
April – Parent Club BBQ at the Williams'
May 10th – One Team One Fight Golf Tournament Fundraiser  Click Here to see the OTOF Golf Classic Flyer
June 2nd – Welcome Aboard Picnic
Military Bowl Watch Party! Sponsored by the Kansas City USNA Alumni Group
Posted: 12/15/2017
USNA Parents Club Members:
If you are worn out with Holiday activities, which certain are fun and special concerning the meaning of the season, but want to get out and have some fun and get a change in scenery with the Greater Kansas City USNA Alumni Metro Chapter, come out to Coaches Bar & Grill in Overland Park, at 11:30 on December 28 and join us. No cover charge. Navy is playing Virginia from the ACC in the Military Bowl in Annapolis. It will be a good preview of how Malcomb Perry and Zack Abey will do next year.
FYI we had over 32 alumni and 80 overall including family and friends at the Army Navy Watch Party at the "Navy" Blue Moose on December 9. It was a blow out great watch party. Expect a smaller but as enthusiastic crowd at Coaches.
We will do a raffle at halftime for nice Navy logo'ed prizes and tee shirts.
Thanks, see the attached bulletin/flyer. Please share it with folks. Please RSVP to me so I can ensure we have the space necessary.  Military Bowl Watch Party Flyer
Go Navy Beat Virginia, Beat Army!
Army Navy Watch Party
Posted: 11/21/2017
There is an Army Navy Watch party sponsored by the USNA Alumni Association.
The 2017 Army Navy Watch Party
Blue Moose on 135th Street in Overland Park
Saturday, December 9 at 1:00 PM. It is just across the street from Coaches Bar and Grill and the Scheel's Soccer Complex. The restaurant management has given us the entire right side of the restaurant which includes the very large bar. The space will seat 75, there is a huge projector TV screen on the back wall and multiple large screen TVs in this bar/table seating area so everybody can see the game no matter where you are sitting.  So now is the time to start your personal planning to attend with family. Children are allowed but cannot be seated at the bar, but can be seated at any table or booth away from the bar.  We are not doing a buffet this year so no cover charge just order individually off the standard menu. As a group we need to cover a $400 minimum so please bring your family members and eat lunch at the Blue Moose.
Please RSVP to me:  bob.culler@1974.usna.com or text to 913 488-6319 cell, by December 1, with the number in your party. We welcome USNA midshipmen parents, Navy League Members, and USMA and USAFA alumni as well. 
Let's fill up the Blue Moose on December 9. Go Navy Beat Army!