News, Events & More
A Season with Navy Football
Posted: 10/25/2017
Check out the Showtime Series, A Season with Navy Football
Navy / Air Force Watch Party
Posted: 10/12/2017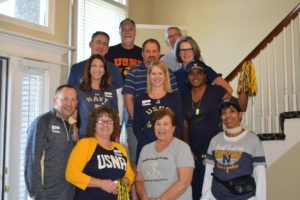 Members of the Parent Club had a fun (and a little bit nerve-wracking!) time at the Navy-AirForce football Watch Party.   Navy was able to save the win & beat AirForce 48-45!
GO NAVY!  BEAT AIR FORCE!!
2C Parents Weekend
2C Parents Weekend was held on Sept 22-24.  Parents were able to attend class with 2019 Mids, see their room in Bancroft Hall, have lunch in King Hall, view the formal parade, and spend time with their Mids.    One of our own KC girls,  Madeline Ward 2018, is shown here as Company Commander for 19th Company at the pa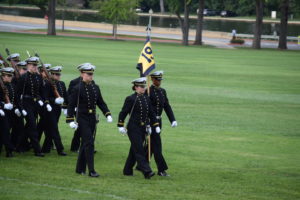 rade.