News, Events & More
All Service Academy Ball – Photos Needed
Posted: 11/21/2017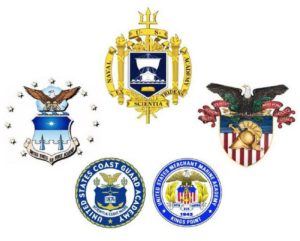 We need your photos!
Please send 3-5 photos of your Cadet or Midshipman!
Also give us your Cadet/Mids name graduating year and if they are a Firstie their branch/assignment.
EX:   William Aloysius Ryan IV
Class of 2018
Infantry, United States Army
Send photos/information to:
catherinepalelei@gmail.com
31st Annual All Service Academy Ball
Posted: 11/15/2017
Friday, December 29th
Muehlebach Kansas City Marriott Downtown
1213 Wyandotte St
Kansas City MO
6pm Cocktails
7:15 Grand Entrance
7:30 Dinner
Dancing to Follow
Purchase tickets online by December 8, 2017
Click Here to buy tickets
Navy – Notre Dame Watch Party
Posted: 10/31/2017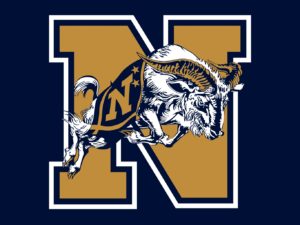 You are Invited!!
Navy vs Notre Dame Watch Party!
Saturday, November 18
Game starts at 2:30
Please bring a snack to share, Beverages Provided
Hosted by Bob & Heidi Kretsinger
7407 NE 84th Terrace
Kansas City MO 64157
Save the Date!!
Posted: 10/25/2017
This years All Academy Ball is Sponsored by the West Point Parents Club.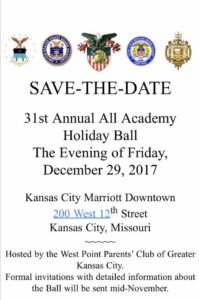 A Season with Navy Football
Check out the Showtime Series, A Season with Navy Football
Navy / Air Force Watch Party
Posted: 10/12/2017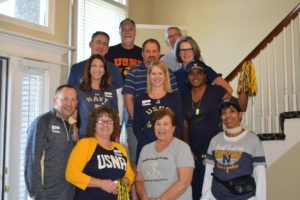 Members of the Parent Club had a fun (and a little bit nerve-wracking!) time at the Navy-AirForce football Watch Party.   Navy was able to save the win & beat AirForce 48-45!
GO NAVY!  BEAT AIR FORCE!!
2C Parents Weekend
2C Parents Weekend was held on Sept 22-24.  Parents were able to attend class with 2019 Mids, see their room in Bancroft Hall, have lunch in King Hall, view the formal parade, and spend time with their Mids.    One of our own KC girls,  Madeline Ward 2018, is shown here as Company Commander for 19th Company at the pa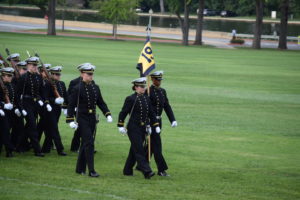 rade.