News, Events & More
5th Annual Academy Classis Golf Tournament
Posted: 3/5/2021
Register Today or Sign up for Sponsorship, Donations, or Advertising!!
Click Here:  Academy Classic Golf Tournament Registration Link
Contact Ben Totta:  (816) 392-2432, benvito34@gmail.com
May 3, 2021-Noon start
Staley Farms Golf Club
We need golfers and parent volunteers!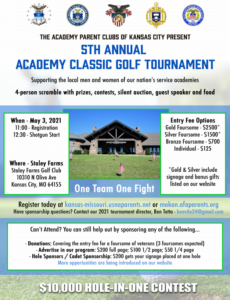 Upcoming Events in 2021
Posted: 1/21/2021
Dark Ages Packing Party
Saturday, February 27, 2021
Hampton Inn Hotel Conference Room
16410 Cornerstone Drive
Belton, Missouri 64012
Club Business 2:30-3:00pm
Commissioning 101/Challenge Coins Presentation 3:00-4:00pm
Packing Party 4:00-5:00pm
All Academy Golf Tournament
May 3, 2021-Noon start
Staley Farms Golf Club
We need golfers and parent volunteers
Ben Totta is our contact (816) 392-2432
Welcome Aboard Picnic-Class of 2025!!!
Saturday, June 12, 2021
11:00am-1:00PM
Roe Park
10400 Roe Ave, Overland Park, KS 66207
We have lots of opportunities for Mid Parents to get involved in the planning of the Golf Tournament and the Welcome Aboard Picnic.
I am pleased to serve you as your President for 2021 and I look to seeing you soon.
Please reach out to me anytime at (816) 365-0362 or at acchiodini67@cobridge.tv
Chris Chiodini  (Daughter Briana-Class of '23)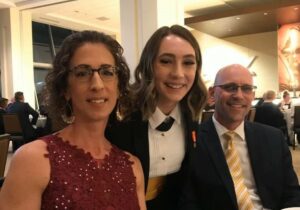 It's Time to Renew Your Membership!
Posted: 6/8/2020
New & Renewing Members
If you are a new member or a current member renewing your membership, please print and complete the form below and send with payment.
USNA MO-KAN Parent Club Member Form 2020-21
Welcome Aboard Picnic for USNA Classes of 2024/25
Posted: 5/13/2020
We can't wait to meet our newest members of the USNA Family!
UPDATE ON THE June 13th WELCOME ABOARD PICNIC:
In light of restrictions regarding COVID-19…whereas midshipmen are being encouraged to self-isolate, and incoming plebes will be required to quarantine themselves for 14 days prior to I-Day, it is with the benefit and protection of everyone in mind that MO-KAN Parent Club leadership has decided to proceed with a virtual format for our annual Welcome Aboard Picnic.
Although we are disappointed we can't meet in person, we are still excited to meet all our new family, and want to assure them that plans are in the works to hopefully streamline the process as much as possible, and still make it very beneficial, so that everyone will be able to receive the valuable information about Induction Day, Plebe Summer, & Navigating their first year that they need.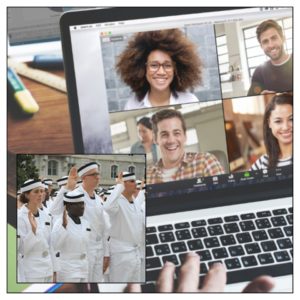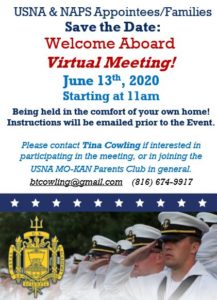 2020 Academy Golf Classic-Date changed to August 17th
Posted: 2/13/2020
Get it on your Calendars now!
Save Aug. 17th, 2020 for a day of Golfing Fun and Supporting the area's Service Academy Parents' Clubs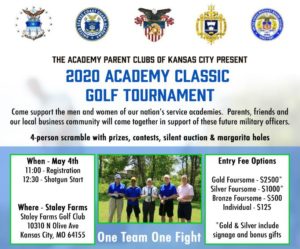 Interview with News Anchor Rob Hughes
Check out the story behind the Chiefs Football!
Calling All Kansas City Chiefs FANS!!!
Posted: 2/9/2020
54th Superbowl Champs Autographed Football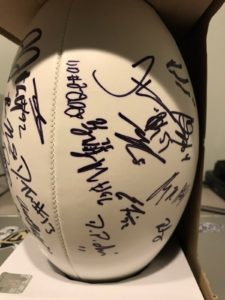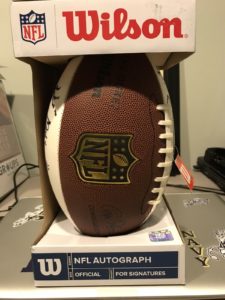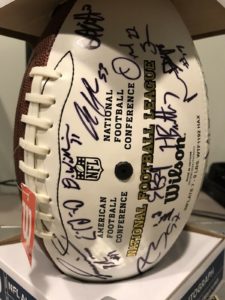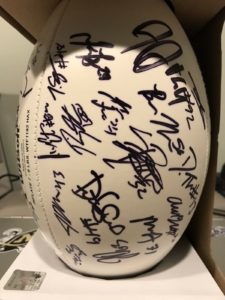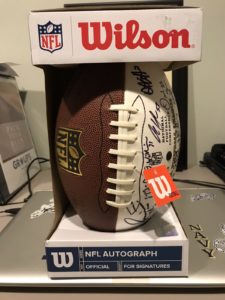 This is so AWESOME that we, the USNA MO-KAN Parents Club have the opportunity to raise money for our group by auctioning off this Chiefs Personally Autographed Football from this year! There are only 5-1/2 days left to get in the bids on eBay!!!
So either Share this Post to your biggest Chiefs Fan Friends/Family, or Get on there and BID NOW!!!
BID HERE on CHIEFS AUTOGRAPHED FOOTBALL!
Holiday Ball Sponsorship Gifts!
Posted: 12/3/2019
No time to waste!  Get Registered Now for the 33rd Annual US Service Academies Holiday Ball!
We, here at the USNA MO-KAN Parents Club, just wanted to let you in on some of the great SWAG and raffle items that will be available to give out on the night of the Ball!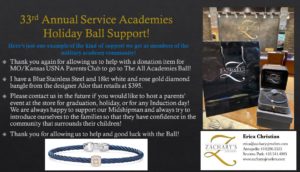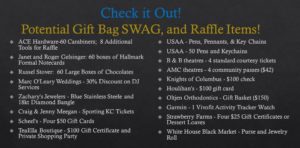 So…if you haven't registered yet, please do so soon! We want to get you all signed up by this Friday Dec. 6th, in order to ensure your midshipman/cadet's name is in the Program, among some of the other logistics that need to be taken care of.    <<<<<<<<<<<<<<Scroll down for the Event Details and Registration Link!!!>>>>>>>>>>>>>>>
Thank You!
Best Regards,
USNA MO-KAN Parents Club
Ball Planning Committee
Amazon Smile Program
Posted: 11/20/2019
Hey Everyone, our Club is registered with the Amazon Smile Program now!
Check it out so that your qualifying purchases can go to help USNA MO-KAN Parents & Mids!

Click Here:
It's the Most Wonderful Time of the Year!
Posted: 11/6/2019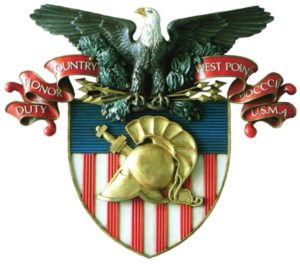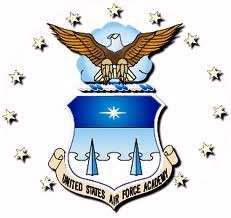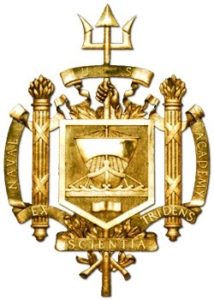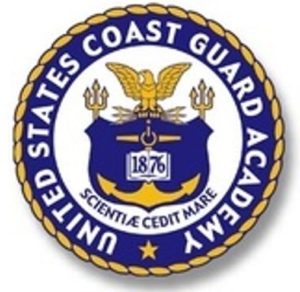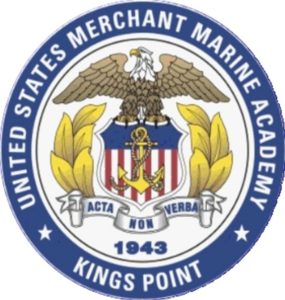 If you've received an Invitation to Service Academies Holiday Ball, You are in the right place!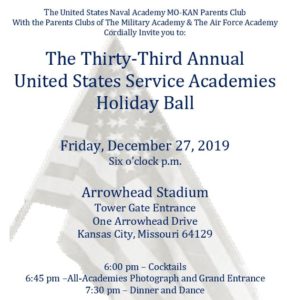 To Purchase Tickets and for Additional Information, click here:  Eventbrite Registration Site
No time like the present to get your Tickets ordered!
They must be purchased by Dec. 6th, 2019