Welcome Aboard Picnic for USNA Classes of 2024/25
Posted: 5/13/2020
We can't wait to meet our newest members of the USNA Family!
UPDATE ON THE June 13th WELCOME ABOARD PICNIC:
In light of restrictions regarding COVID-19…whereas midshipmen are being encouraged to self-isolate, and incoming plebes will be required to quarantine themselves for 14 days prior to I-Day, it is with the benefit and protection of everyone in mind that MO-KAN Parent Club leadership has decided to proceed with a virtual format for our annual Welcome Aboard Picnic.
Although we are disappointed we can't meet in person, we are still excited to meet all our new family, and want to assure them that plans are in the works to hopefully streamline the process as much as possible, and still make it very beneficial, so that everyone will be able to receive the valuable information about Induction Day, Plebe Summer, & Navigating their first year that they need.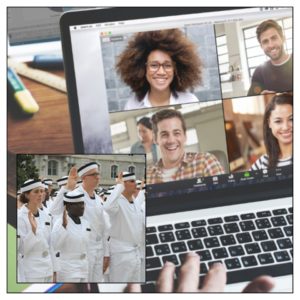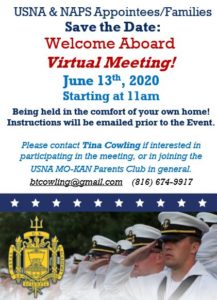 «
2020 Academy Golf Classic-Date changed to August 17th