Upcoming Events in 2021
Posted: 1/21/2021
Dark Ages Packing Party
Saturday, February 27, 2021
Hampton Inn Hotel Conference Room
16410 Cornerstone Drive
Belton, Missouri 64012
Club Business 2:30-3:00pm
Commissioning 101/Challenge Coins Presentation 3:00-4:00pm
Packing Party 4:00-5:00pm
All Academy Golf Tournament
May 3, 2021-Noon start
Staley Farms Golf Club
We need golfers and parent volunteers
Ben Totta is our contact (816) 392-2432
Welcome Aboard Picnic-Class of 2025!!!
Saturday, June 12, 2021
11:00am-1:00PM
The Hangar Event Space
Commemorative Air Force
New Century AirCenter
6 Aero Plaza
New Century KS 66031
We have lots of opportunities for Mid Parents to get involved in the planning of the Golf Tournament and the Welcome Aboard Picnic.
I am pleased to serve you as your President for 2021 and I look to seeing you soon.
Please reach out to me anytime at (816) 365-0362 or at acchiodini67@cobridge.tv
Chris Chiodini  (Daughter Briana-Class of '23)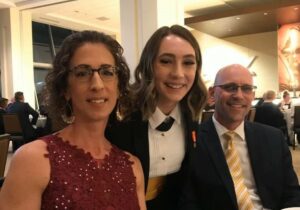 «
It's Time to Renew Your Membership!